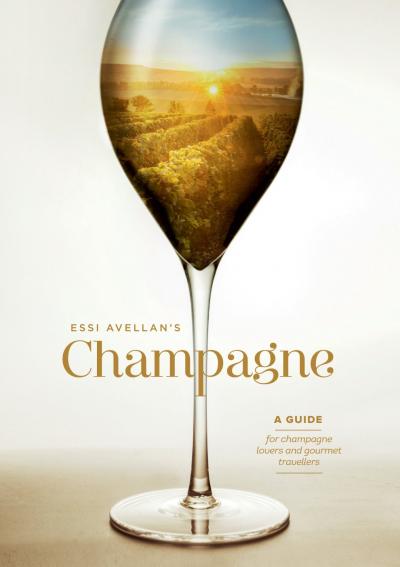 1/2017

PUBLISHED 21.04.2017
Essi Avellan's Champagne
1/2017
Essi Avellan's Champagne
– A Guide for Champagne Lovers and Gourmet Travellers
Essi Avellan MW takes readers on a 5-star tasting journey around Champagne This book will not only help you with buying and enjoying champagne, but also take you on an armchair tour of Champagne. And when you decide to actually travel there, it will assist you in arranging the journey of your dreams.
"Thirsting to know more and more, I keep returning to Champagne. Based on my personal experience, I share with you the essentials of 65 estates I appreciate and love. Additionally, I introduce you to my favourite restaurants, wine shops and hotels in the region. Also the Champenois, winemakers and cellar masters, share their insider tips on how to make the most of your time in Champagne. Bienvenue en Champagne!"
Essi Avellan MW
Foreword to the book has been written by Champagne Dom Pérignon's cellar master Richard Geoffroy. Photographs are taken by the native Champenois Michael Boudot.
Essi Avellan Master of Wine is an acclaimed champagne specialist and author of several wine books including the 3rd edition of Christie's World Encyclopedia of Champagne and Sparkling Wine. Essi is a jury member at the Champagne and Sparkling Wine World Championships.
www.essiavellan.com